See people.
Good design helps organizations keep customers and talent. Great design helps people make better choices.
People are the ubiquitous part of business innovation and social change but too often are left out of the equation. We help companies create, express, and deliver value through human-centered design.
Change Strategy
Growth Initiatives
Value Propositions
Product/Service Strategy
Rebrands/Brand Creation
Product/Service Launches
Brand Standards
Employer Branding
Customer Journeys
User Experience
Interaction Design
Employee Experience
Design Coaching
Our experience can guide your success.

We help companies like yours find ways to expand customer value.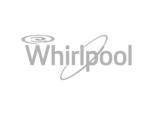 Creative Direction
Design Leadership
"I have worked with a number of creative agencies and can say with confidence that Peopledesign is one of the very best I have encountered."

Matthew Darin
Global Brand Management
Amway
"Their ability to study our organization and understand us, perhaps even better than we understood ourselves, shined through in the finished product."

Roland Ochoa
Critical Case Unit Director
Kelley | Uustal
"Peopledesign is extremely strategic, creative, and organized. Unfortunately, you don't often see agencies excel in all three of these areas."

Tracy Harrison
Program Leader
Haworth

"ESI reported a 40% growth rate following the first major adoption of strategies."

Mark Rhoades
President
ESI (Fellowes Contract)